Here's the list of dancing figures Cameron was scared of.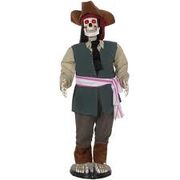 Pirate Skeleton
Edit
Cameron could have been scared of this one.
Dancing Frankenstein
Edit
When Cameron went to Infinity Children's Services, he saw this and got freaked out.
Dancing Snowman
Edit

He saw one of these at Walmart as well as the Grinch.
Dancing Grinch
Edit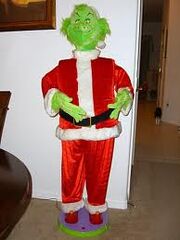 Although Cameron loved the Grinch, he was still scared of life size ones.